Getting Solar in CALIFORNIA
Here's a quick introduction to how solar works and some of the benefits of solar for homeowners.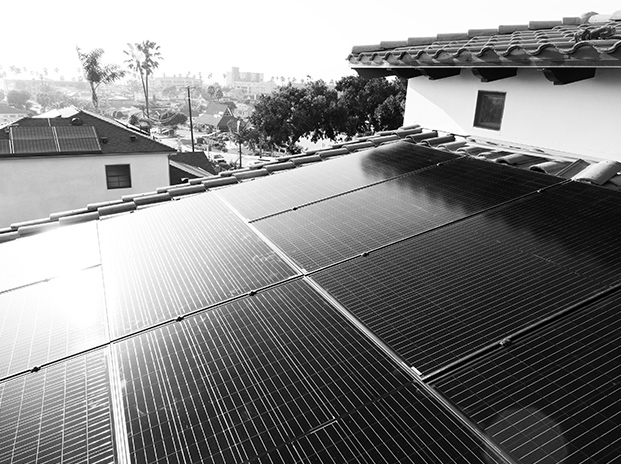 When sunlight hits your panels, they produce DC current through the photovoltaic effect.
An inverter (either one central unit or individual microinverters) switches it to AC current.
Your home uses every bit of juice that it possibly can. You won't notice a difference, but everything is running on sunshine.
All the excess power flows out through your meter. It used to only run one way (up, like your old power bill) but now it tracks everything you produce too.
When the sun is down, you use the excess power you already banked. This means money back in your pocket for years to come.
Solar panels last for decades, and don't require maintenance. You'll save money and save the planet all in one.
"I'm fascinated with 'green' and how to not be reliant on the utility company."
– Gary Gietz, CEO ESP
From the minute your solar flips on, you're clean and green. Two noble goals that we can all agree on are protecting the environment by offsetting pollution from fossil fuels and reducing our impact on the planet.
Who doesn't love saving money? Solar is an investment that gets more valuable the longer you have it, as utility rates continue to rise. You'll notice the difference on your power bills and can expect to save thousands over the coming years.
You're investing in a valuable asset for your home and your family, but you're also investing in the future of technology. All the coal and oil in the world won't ever match the near-infinite power of the sun, and we're just barely tapping into this enormous potential. With thousands of ESP customers in California running on sunshine every day, we're off to a good start.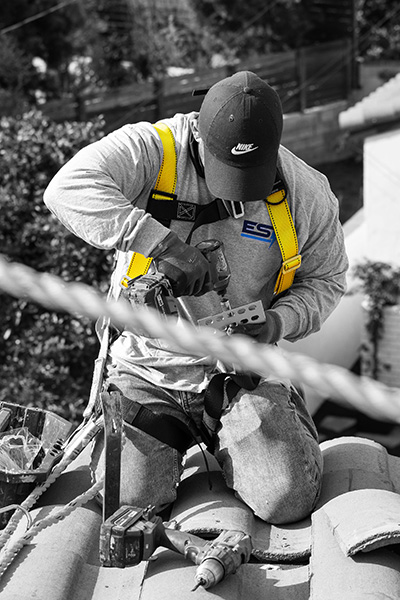 We don't sell solar.
We install it.
The team behind ESP has spent decades improving the solar installation process. We've found that focus and dedication on the tasks we're the best at produce many more benefits than "trying to do it all". That's why we don't sell solar, we install it.
Energy Service Partners is not a sales organization, and we don't employ solar salespeople. We partner with outside sales reps and organizations that we call our Authorized Dealer Network. We conduct background checks and thorough pre-screening to make sure we're working with reputable people. We would always encourage homeowners to conduct due diligence of their own, to ensure the salesperson pitching you solar is presenting you with facts and figures and being truthful about how they operate.
If you have questions about your current solar project, please reach out to our Support team.
Solar Installation Timelines and Expectations
We'll provide you with a Project Coordinator at the start of the timeline, so you're never left guessing when or what comes next. Like any construction project, there can be unknowns. But, after more than 15,000 installations, we know how to manage them. The guide below lays out our expected milestones and how long each stage should take.
You'll receive regular status updates when your project hits key milestones. There's a lot that goes on behind the scenes – the part where the panels go on the roof isn't the end! We want to wow you with the speed and efficiency of our process, while being 100% transparent with the status of your project.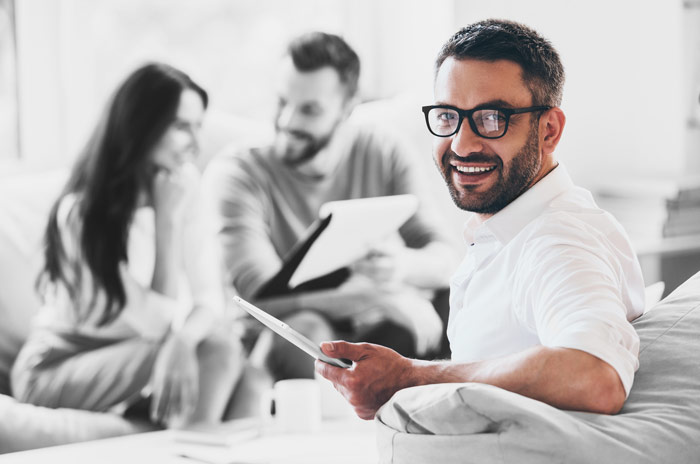 Setting proper expectations is part of good communication.
At ESP, our core focus is your satisfaction and the success of your project. While the above is an outline of the standard process, construction of any kind can present unknowns. If you've ever worked with contractors for your home in the past, that's no surprise to hear. As projects mature, different things may be needed to progress to the next milestone. There are hundreds of cities, municipalities, and utility districts across California, and many more inspectors of those.
Rest assured, we are experts at what we do, and after 15,000 successful solar panel installations, we've learned how to overcome any obstacle. We don't like surprises any more than you do, so transparency comes standard. We will see your project through to the end!
Thanks to our highly skilled installers and partnership with quality manufacturers, ESP is proud to stand behind our work. We've got your back.

Frequently asked questions
Check out our Knowledge Base