COMMUNICATIONS SPECIALIST
Energy Service Partners is always looking for experienced, and passionate people.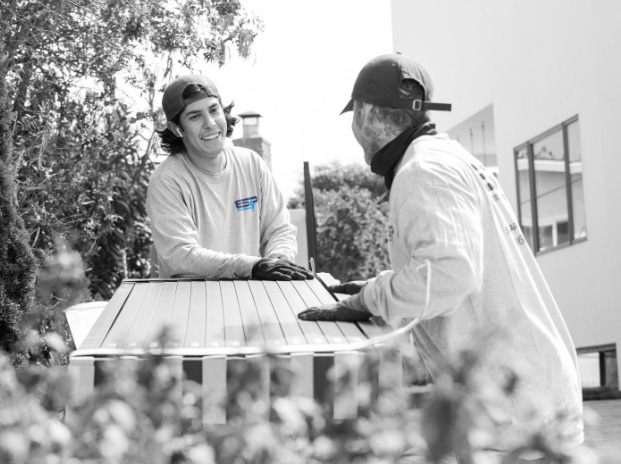 COMMUNICATIONS SPECIALIST
Energy Service Partners is currently seeking Communication representative. The new hire will be responsible for providing support for homeowners, sales representatives, and completing administrative tasks related to operational activities. Communication team members also use their project management skills to reach all organizational goals. They interact with other departments to make sure jobs move smoothly through the system. As part of the customer/sales representative support team, the new communication representative will receive calls from customers (primarily homeowners) and sales representatives requesting project updates and information.
All new hires will be trained in ESP's CRM software and will be immersed in the ESP customer care philosophy.
Make outbound and receive inbound calls to and from homeowners and sales representatives
Received inbound calls evaluate projects and relay detailed project information to caller and document in call log
Make outbound calls to customers relaying project information as required and document in call log
Review projects, determine project status and work with other departments to resolve problems
Be a team player
Answering a high volume of phone calls
Scheduling appointments and inspections for projects
Excellent and effective communication skills
Previous experience in customer service, sales, or other related field is required
Experience working in Solar industry a plus but not mandatory
Highly motivated and willing to invest their time and energy into creating a rewarding career
Uncompromising integrity and the ability to communicate complex ideas
Ability to prioritize and multitask
Positive and professional demeanor
Ability to build rapport with clients
Bilingual is a huge plus!
Customer Service: 1 year (Required)
High school or equivalent (Preferred)
Daytime shifts Monday through Friday, possibly some Saturdays
One location, possibly remote (after training)
Competitive Pay
Medical, dental, and vision insurance will be offered at the end of a 60-day wait period
PTO, paid sick leave and maternity/paternity leave
Pay: $16-19 per hour
Energy Service Partners Inc is an Equal Opportunity Employer.