Energy Service Partners is always looking for experienced, and passionate people.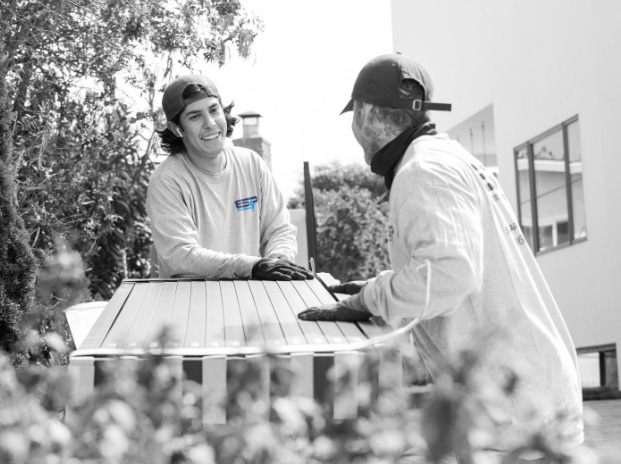 ENERGY SERVICE PARTNERS is seeking a hard-working Crew Lead to join our team! The Crew Lead will work with a solar installation team to install arrays at residential customer homes. The responsibility of the Crew Lead will be to lead the team on the projects and be a subject matter expert on the job site. Safe working conditions and excellent communication skills are a priority here at Energy Service Partners.
Lead the solar installation team on residential projects
Preparation, assembly, and installation of solar array and mounting hardware
Assist with the electrical wiring of all energy products
Prepare the job site for installation and leave the job site in good condition
Test installations to ensure optimum performance
Provide an exceptional customer experience to all customers throughout the installation process
Represent ESP as a point of contact for the customer
Interact with customers in a professional manner including appearance and attitude
Diligent safety practices, knowledge of OSHA standards, and use of safety equipment as required by management
3+ years of solar installation experience
1+ years of customer-facing experience
Ability to safely handle and monitor other handling tools and materials including, but not limited to: ladders, inverters, solar panels, panel boards, batteries, electrical equipment, lumber, roofing materials, etc.
Ability to lead a team and proven leadership skills
Ability to work in extreme environments including, but not limited to: heat, crawl spaces, attics, etc.
Capable of working at heights including on rooftops, climbing ladders and stairs
OSHA certification preferred
Must be able to lift 50 pounds
Attention to detail and a commitment to delivering the highest quality end-product possible is required
Must have excellent written and verbal communication skills
Must have excellent customer service skills
Must successfully pass pre-employment screening requirements
Must have a valid driver's license and a clean driving record
Competitive salary
Medical, dental, and vision insurance will be offered at the end of a 60-day wait period
PTO, paid sick leave and maternity/paternity leave
Job Type: Full-time
Pay: $27-33 per hour
Energy Service Partners Inc is an Equal Opportunity Employer.