Energy Service Partners is always looking for experienced, and passionate people.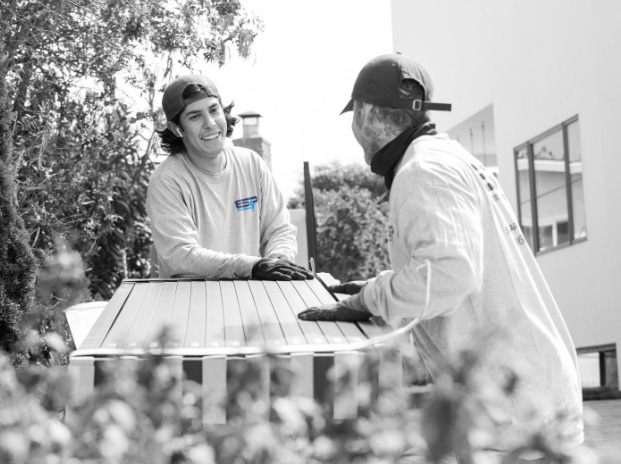 ENERGY SERVICE PARTNERS is seeking a hard-working Solar Electrician to join our team! The Solar Electrician will work as part of a solar installation team to ensure quality work and an excellent customer experience. Safe working conditions and excellent communication skills are priorities here at Energy Service Partners.
Handle electrical wiring of all energy products
Troubleshoot electrical issues, panels, inverters, etc.
Monitor solar array systems
Assist in material usage for each job
Provide an exceptional customer experience to all customers throughout the installation process
Ensure that all workmanship is compliance with current NEC codes
Work with local city/state inspectors to satisfy building requirements and expectations.
Diligent safety practices, knowledge of OSHA standards, and use of safety equipment as required by management
5+ years of electrical experience
2+ years of experience with MPUs
Valid and current electrician licensing
Ability to performance advanced electrical calculations
Ability to work in extreme environments including, but not limited to: heat, crawl spaces, attics, etc.
Ability to perform repetitive physical duties such as lifting, bending, and standing for long periods of time
Must be able to lift 50 pounds
Attention to detail and a commitment to delivering the highest quality end-product possible is required
Must have excellent customer service skills
Ability to work well with others in a collaborative team environment
Must successfully pass pre-employment screening requirements
Must have a valid driver's license and a clean driving record
Competitive salary
Medical, dental, and vision insurance will be offered at the end of a 60-day wait period
PTO, paid sick leave and maternity/paternity leave
Job Type: Full-time
Pay: $25-30 per hour
Energy Service Partners Inc is an Equal Opportunity Employer.